Racism is a problem in science, both due to its history and in current scientific practice and representation. Historically, fundamental research methods, such as correlation, were developed to support eugenics (Rutherford, 2021). Moreover, most scientific studies, including those conducted at the Centre for Brain and Cognitive Development (CBCD) at Birkbeck, recruit volunteer participants that over-represent European ancestry and higher socio-economic status than the population as a whole (Roberts et al., 2020).
GEL lab members Anna Gui and Angelica Ronald, with CBCD researcher Dr Maheen Siddiqui, received funding from the Wellcome/Birkbeck ISSF to organise a series of inter-disciplinary activities for CBCD researchers working in the fields of developmental psychology, neuroscience and genetics to reflect about how to improve racial diversity in our research and support anti-racism in our work environment.
The Series to Tackle Racism in Developmental Science (STRIDES) will be in-person events over lunch, with invited speakers who will share their knowledge and perspectives to promote an open conversation about how we can actively fight racism with our research.
References
Roberts, S. O., Bareket-Shavit, C., Dollins, F. A., Goldie, P. D., & Mortenson, E. (2020). Racial Inequality in Psychological Research: Trends of the Past and Recommendations for the Future. Perspectives on Psychological Science, 15(6), 1295–1309. https://doi.org/10.1177/1745691620927709
Rutherford, A. (2021). Race, eugenics, and the canceling of great scientists. American Journal of Physical Anthropology, 175(2), 448–452. https://doi.org/10.1002/ajpa.24192
STRIDES events
The next STRIDES event will be a panel session with expert researchers in the area of developmental psychology and neuroscience who will help us define specific, measurable, achievable, relevant, and time-bound (SMART) objectives to increase racial diversity in our research and work environment. We have invited Ms Mary Agyapong, Dr Trinh Nguyen and Dr Subhabrata Mitra as our panellists.
The event will be hosted online on the 2nd of March 2023.
---
On the 7th of February 2023, we had a Journal Club to discuss the paper: Garcini L.M., Arredondo M.M. et al. (2022) Increasing diversity in developmental cognitive neuroscience: A roadmap for increasing representation in pediatric neuroimaging research, Developmental Cognitive Neuroscience, 58, 101167. https://doi.org/10.1016/j.dcn.2022.101167
---
Inspired by Prof. Mirza's talk, the GEL lab journal club on the 24th of January 2023 focuses on the role of Genetics in anti-racism and discusses the recent Nature Comment: Carlson J., Henn B.M., Al-Hind D. R., Ramachandran S. (2022) Counter the weaponization of genetics research by extremists, Nature, 610, 444-447. https://go.nature.com/3eygrd9
---
The first STRIDES event took place on the 12th of January 2023, and we were fortunate to have internationally-known academic Prof. Heidi Mirza, telling us about "Safe Spaces for Courageous Conversations: Decolonising Race, Faith, and Identity in a Post-Covid Academy".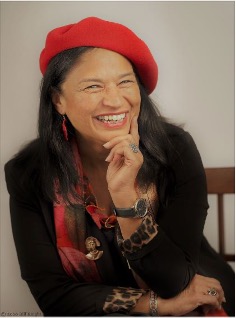 In her STRIDES talk Professor Mirza explores ideas from her book Respecting Difference: Race Faith and Culture for Teacher educators. She asks, "how can professional researchers and educators engage in self-reflexive antiracist courageous conversations and begin the process of 'decolonising' established discourses of race, identity, and difference in the academy?" Drawing on the dilemmas of academics and students from different ethnicities, faiths, and cultures, she examines the difficult concept of 'spaces of safety' which offers the radical possibility of transcending the 'stuck' institutional discourses of 'diversity and equality'. She concludes by sharing ways in which we can make our places of teaching and learning fit for purpose in a brave new era of post-race and post-covid possibilities.
Recommended readings: