The GEL lab go to WCPG 2022 in Florence
In September, the GEL lab went to the World Congress for Psychiatric Genetics conference in Florence. Angelica presented results a meta-GWAS of the age at first learning to walk. Anna and Anja both presented posters about the GEMS project. Anna showed results from a GWAS of fine motor skills, and Anja showed first-look results from a GWAS of infant temperament.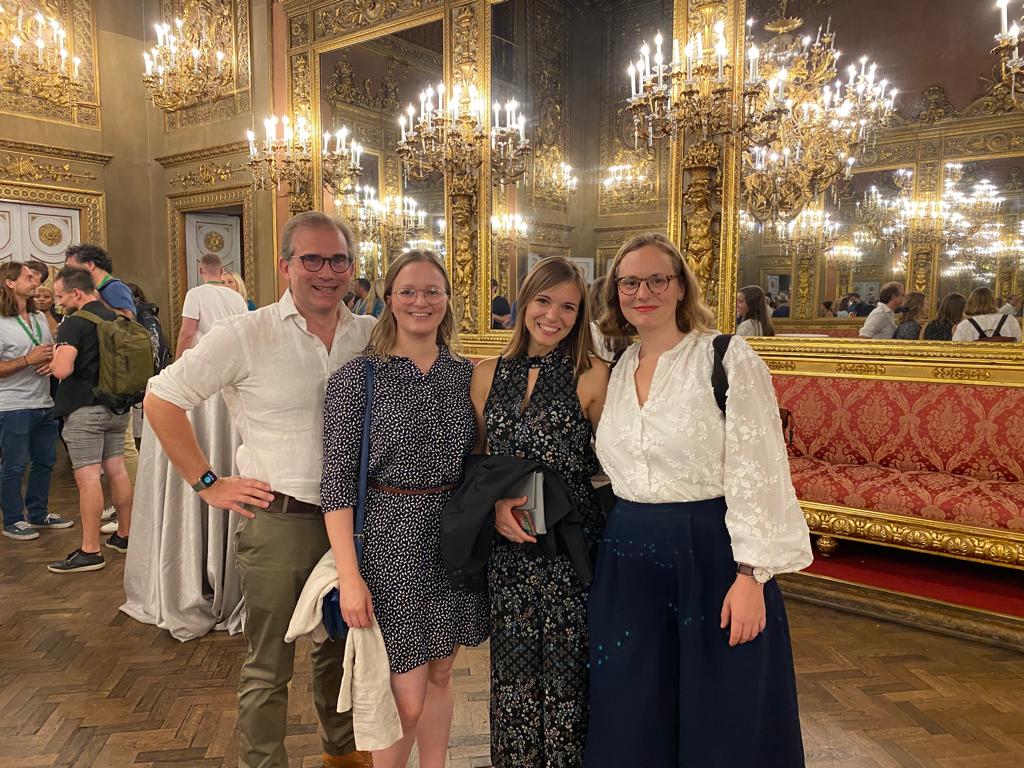 GEL lab member Laura Havers passed her viva
Laura had her viva on 8th September and passed with no corrections. Many congratulations Laura!
The main focus of Laura's PhD was to look at the development of paranoia, hallucinations (psychotic experiences) and negative symptoms from adolescence to emerging adulthood in the community. Her main findings were that when analysed as separate dimensions, paranoia, hallucinations, and negative symptoms were characterised by distinctive trajectories, and showed broad as well as dimension-specific polygenic and phenotypic correlates
Check out her paper on negative symptoms, and her paper on developmental trajectories which is in press
GEL lab member Chloe Austerberry has submitted her thesis
Chloe submitted her thesis earlier this year, titled 'Using Genetically Informative Family Data to Examine the Early Development of Complex Traits'.
Chloe recently published a systematic review and meta-analysis of twin studies of developmental milestones and skills – you can read it here.